ENAR Webinar Series (WebENARs)
As part of ENAR's education initiative, our webinars promote continuing education for professional and student statisticians by disseminating cutting-edge knowledge to our membership. An ENAR webinar (or "webENAR") can strengthen your background in methodology and software, provide an opportunity to learn about a topic outside of your primary area of specialization, or deepen your understanding of an area in which you already work. We invite you to participate and benefit from the expertise of some of North America's leading statisticians and biostatisticians.
The Webinar Committee of the ENAR Regional Advisory Board (RAB) is coordinating this ongoing series of 1- to 2-hour webinars given by renowned experts. Registration fees are by membership category, with a reduced fee for student members. The webinars are planned to be broadly available and we encourage groups at your institution or workplace to participate together. WebENARs provide excellent learning opportunities for students and professionals alike.
WebENAR Registration Fees
Registration fees are determined by membership category.
ENAR Student Member: $25
ENAR Regular Member: $45
IBS Member: $65
Non-Member: $85
Schedule of Upcoming Webinars
The Role of Statistics in Transforming EHR Data into Knowledge
Friday, June 19, 2020
10 a.m. to 12 p.m. Eastern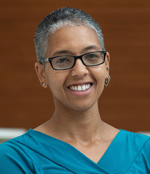 Presenter:
Rebecca Hubbard, PhD
Associate Professor of Biostatistics
University of Pennsylvania
Dr. Rebecca Hubbard is an Associate Professor of Biostatistics at the University of Pennsylvania. Her research focuses on development and application of statistical methods to improve the validity of analyses using real world data sources including electronic health records and claims data. These methods have been applied across a broad range of research areas including health services research, cancer epidemiology, aging and dementia, and pharmacoepidemiology.
Abstract:
The widespread adoption of electronic health records (EHR) as a means of documenting medical care has created a vast resource for research on health conditions, interventions, and outcomes. Informaticians have played a leading role in the process of extracting "real world data" from EHR, with statisticians playing a more peripheral part. However, statistical insights on study design and inference are key to drawing valid conclusions from this messy and incomplete data source. This webinar will describe the basic structure of EHR data, highlight key challenges to research arising from this data structure, and present an overview of some statistical methods that address these challenges. The discussion of issues related to the structure and quality of EHR data will include: data types and methods for extracting variables of interest; sources of missing data; error in covariates and outcomes extracted from EHR and claims data; and data capture considerations such as informative visit processes and medical records coding procedures. The overall goal of this webinar is to illustrate the unique contribution of statistics to the process of generating knowledge from EHR data and equip participants with some tools for doing so.
Register for Webinar on 06/19/20
---
Please contact Sameera Wijayawardana or Lili Zhao if you have topic suggestions for future webinars.